Dedicated to Changing the World One Child and One Community at a Time. Serving Our Neighbors in  Delhi,  Riverside, Sayler Park, and  Sedamsville since 1956.

Club Officers:

Al Duebber, President                           Board of Directors:   Mark Forrester



Will Oswall, 1st Vice President



      Fran Rappoport



Gary Schroeder, 2nd Vice President      


  Mike Wilson



Carol Lattarulo, Treasurer





  Joyce Williamson



Tim Skelly, Secretary





         Phyllis Timperman











   David Stone
Past President:        Steve Schenkel                                             


  Marty Schultes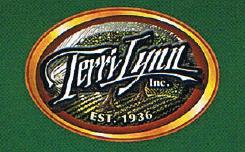 The Kiwanis Club of Riverview-Delhi Hills Raises Funds by Organizing  Various Fundraisers. For information on each fundraiser, CLICK on the specific event below.

Candy and Nut Sale Coming Again in the Fall 2016 !

Save the Date

July 24, 2016

The Streak Free Store is Open All Year

Wet it, Wring it, Wipe any Surface